When it comes to
widebeams, we have
the widest choice
With the widest choice of widebeams available anywhere in the UK we're bound to have exactly what you're looking for, from a luxurious residential home to cruising continental rivers in comfort and everything inbetween.
What's more with a demonstrator of each boat available to view you can get an immediate feel of each boat instead of trying to imagine it from a plan drawing.
Plus all the above comes with the expert and helpful advice from our team of enthusiasts. Who will also run you through the variety of layout choices and specification differences together with the array of optional extras available.
To discover more simply pop in for a chat and a cuppa.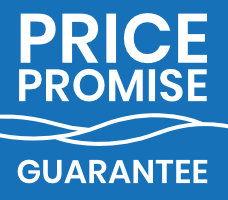 Our
PRICE PROMISE GUARANTEE
is your reassurance that you cannot buy cheaper. Being an
Approved Supplier
means we sell at exactly the same price as the manufacturers so we cannot be beaten on price, even if you go direct!

from 60ft x 10ft
The Aqualine Canterbury is still as highly sought after today as it was when it was launched over 20 years ago, setting the bar for quality for all canal boats not just widebeams.
The 2020 Canterbury is a truly luxurious craft which comes with an impressive level of equipment, all fitted as standard, to enable you to enjoy life on the water in the comfort you'd expect from such a prestige boat builder.


from 60ft x 10ft
The Aqualine Canterbury has been reimagined and a stunning 68x12ft demonstrator is now available to view at our Mercia Marina base. Complete with new contemporary finish together with a host of luxury features, is a must see boat as it truly elevates the bar for living life on the water.

NEW for 2021
VAT Savings now available on a

Canterbury widebeam 62x12ft
Up until now you could only qualify for VAT Savings on a Canterbury widebeam if it was 68 x 12ft or over. But thanks to some clever modifications, made to the design of the Canterbury's hull, you can now qualify for substantial VAT Savings on a Canterbury from 62 x 12ft – as long as it is your main place of residence
To celebrate this opportunity we are offering a very special Canterbury at a very special price packed with a stunning specification
AQ 62 x 12ft Canterbury – Includes:
Bow Thruster
Victron 3kw
Chrome Pack
Painted Interior Cabin Sides above and
below the gunwhale
Washer/Dryer
Explorer Pack
(Pram Cover, Teak Effect Decking, Wheel Steering, Table, Deck Locker,
Surround Seating with Upholstery)
Only £181,950 excl VAT
Don't miss out, call or email us now

from 65ft x 12ft 6″
The Hoxton is the latest addition to our widebeam collection and is already proving to be popular thanks to its totally original design and styling which has an industrial feel.
The Hoxton is a boat that stands out from the pack offering all the traditions of canal life with cutting edge interior design and all the features and appliances to enrich your living experience on board.


from 64ft x 12ft 6″
The size and high specification of the Abode widebeam boat makes it the ideal alternative to a luxury apartment.
Packed with appliances, exclusive features and sumptuous decorative touches, The Abode provides all the benfits of on-water living with virtually none of the compromises.


from 60ft x 12ft 6″
Launched just over 3 years ago The Eurocruiser has gone on to become our best selling widebeam.
The Eurcruiser is a spacious, beautifully appointed craft that's perfect for
residential or leisure use, whether in the UK or on the waterwasy of europe


from 50ft x 10ft
The Baby Eurocruiser is exactly the same as The Eurocruiser except as the name suggests just on a more compact basis.
It is ideal for anyone looking to do a bit more cruising and doesn't fancy the wider body of The Eurocruiser.


from 60ft x 12ft 6″
The Monarch gives you all the benefits of a widebeam boat at an amazingly exceptional value.
There are a choice of layouts along with a wide range of optional extras so you can create a boat that truly reflects your own needs and tastes.

We have more demonstrators than you can shake a stick at. Seriously, there isn't any where else you can visit in the UK to see such a wide collection of demonstrators available for you to view – not from just one company.
Our demonstrators are available to view at either our Hanbury Wharf or Mercia Marina. PLEASE NOTE: Our demonstrator range changes on a regular basis so please contact the base you are planning to visit, before you set off, to ensure a particular boat is there for you to view.
With The New & Used Boat Co you don't have to imagine you can see, touch and experience. If you're serious about buying a new boat for choice, value and expert advice give us a try before you buy.