Making buying or selling
a new or used boat
an enjoyable experience
We've been part of the boating community for 20 years and over that time we've learnt that it's as much about people as it is about boats.
We believe that buying or selling a boat should be a pleasure and at The New & Used Boat Co that's exactly what we aim to make it.
Our team of people simply live and breathe boats so right from the off you'll be talking to a boating enthusiast not a sales person. And whether you're a first timer or an old hand we have everything in place to make the whole process nothing short than enjoyable.
Just a note to thank you very much for all of the efforts that you put into selling our boat on our behalf...there were certainly times when we didn't think that the sale would be successfully completed and your personal efforts in achieving this are much appreciated! Many thanks again - we would certainly recommend your brokerage service to anybody who is looking to sell their boat!
Carol and Peter
"Purchased a widebeam from The New & Used Boat Co and I have to say the service was first class especially the team who couldn't do enough for us, great service, answered all our questions and gave good advice. Would thoroughly recommend buying through them."
Peter
This is the second time I have purchased from The New & Used Boat Co. On both occasions I purchased new boats – a Voyager dutch barge and a Canterbury wide beam. Both times I received a fantastic service. Very helpful and informative throughout the whole process. Could not ask for a better relationship. Honest, helpful, good guidance and advice when required. I would recommend to any other potential boat buyer !
Graham
The biggest range,
the widest choice of
new boats in the uk
At The New & Used Boat Co we have the biggest range and widest choice of new Sailaway, Narrowbeam and Widebeam boats available anywhere in the uk.
Our selection covers everything for a leisure retreat to a permanent residence. And there are just so many options from the length to the layout, from fabrics to the finishing details.
It's like shopping at a department store except we're with you at every stage to make sure you find exactly what it is you're looking for.
A brokerage service
that works for
both buyer and seller
Over the years we've turned our brokerage service into a fine art and nothing reflects this better than our primary location at Mercia Marina which is a fantastic showcase for our used boat collection.
Our full colour printed particulars, targeted emailings, social media activity and press advertising make sure vendors and buyers are bought together in a mutually beneficial way. For extra peace of mind we're proud members of the BRBA (Boat Retailers & Brokers Association) which commits us to a strict code of practice that gives you financial security.
With The New & Used Boat Co you can sell with ease and buy with confidence.
See our used boat range Sell your boat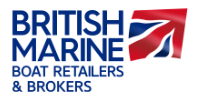 We have more demonstrators than you can shake a stick at. Seriously, there isn't any where else you can visit in the UK to see such a wide collection of demonstrators available for you to view – not from just one company.
For instance at our Hanbury base at Hanbury Wharf, Droitwich we have 8 completely different demonstrators to compare – 2 narrowbeam and 6 widebeam! And at our Mercia base at Mercia Marina, Derby we always carry an equally healthy choice.
With The New & Used Boat Co you don't have to imagine you can see, touch and experience. If you're serious about buying a new boat for choice, value and expert advice give us a try before you buy.
Convenient offices
at locations you'll
want to visit
When buying either a sailaway or a new or used narrowbeam or widebeam boat nothing beats being able to see it or get on board and explore it.
At The New & Used Boat Co our 5 conveniently located offices – Hanbury Wharf at Droitwich, Mercia Marina at Derby, TBS Boats at Maidenhead (new boats only) plus Dunchurch Pools at Northants (brokerage only) and Droitwich Spa Marina at Droitwich (brokerage only) – have been strategically chosen to make it as easy as possible for you to be able to visit us where ever you live in the UK.
Each of our bases carry a good selection of new boat demonstrators plus a wide choice of used boats* and what's more each base is situated within a desirable setting where there is more to enjoy like cafes, bars and shops to turn a rewarding visit to us, into a memorable day out.
*Please check with us that we have the boat you want to see before you set off.
Please note at our Dunchurchs Pool base we currently only stocks used boats.
A trusted aftersales
service for
after you've bought
The New and Used Boat Co. isn't one of those companies that loves the customer while they're buying, then leaves them high and dry once the sales agreement has been signed.
A great deal of thought and planning has been put into the after-sales service. We have our own team dedicated to purely aftersales. We can't promise every little thing is going to be perfect when you take delivery of the boat – nobody can – but we can promise to put it right as fast as possible.