A brokerage service
that's quick, easy
and successful
Our role is to manage, on your behalf, the whole buying and selling process from start to finish, ensuring that every sale runs smoothly and efficiently.
Years of experience have enabled us to develop an approach that offers you complete peace of mind. This customer confidence has allowed us to become one of the most successful brokerage operations in the country. Not something we take for granted.
We have spent years developing a sales process that works but remember
no sale = no fee. If your boat doesn't sell it won't cost you a penny!
The only brokerage operation to do so.
Call us now for a FREE no obligation valuation
A hassle and stress free brokerage process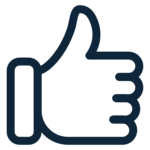 A FREE no obligation
valuation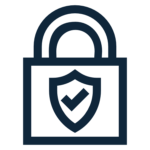 Your finances
protected at all times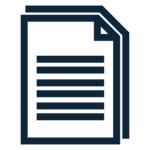 A comprehensive
marketing approach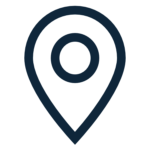 A convenient choice
of locations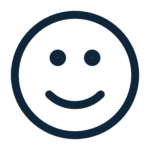 Your boat couldn't be
in safer hands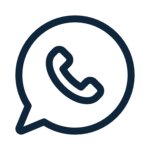 Keeping you updated
at all times
Understanding the
market, understanding
marketing
There is an art to selling a used boat and at The New & Used Boat Co we have spent literally years crafting this art to ensure we have everything in place for success.
It begins with our experienced team providing a trusted and realistic valuation that is not only based on your boat and its condition but also our first hand knowledge of the current market and trends.
To promote your boat we prepare full colour detailed and technical particulars with floorplan. You get immediate inclusion on our website which can also include a walkthrough video. We can even offer a full 3D virtual Tour of your boat – a very useful feature for selling any boat that isn't at one of the marinas – and we are the only company to offer this! We also carry out a match and emailshot to our extensive, ready and waiting, database. And finally to reach further afield we advertise in all the top industry magazines.
All of which is included as standard as part of our brokerage sales service.
NO Sale, NO Fee – call us now for a FREE no obligation valuation
Sell with confidence as
your interests are
protected at all times
At The New & Used Boat Co we are firm believers for regulation in the industry.
We were one of the founding members of the British Marine Boat Retailers and Brokers association and we were also one of the earliest committee members responsible for ensuring that both clients and retailers were protected by 'ringfencing' clients accounts to ensure 100% peace of mind that the vendors money is completely safe.
Today we're still one of the few inland waterways companies that are voluntary members. Little wonder we are one of the most respected names in the industry. With The New & Used Boat Co you can sell your boat with confidence..
NO Sale, NO Fee – call us now for a FREE no obligation valuation

A choice of marinas
to draw the crowds to
admire your boat
We have 4 sales bases strategically dotted around the country to not only make selling your boat easier but also more convenient for you.
To gives us the best opportunity to sell your boat we always recommend, if possible, that you bring your boat to one of the marinas where we operate. The marinas are a haven of activity drawing in the crowds with cafes, shops and pleasant surroundings to admire.
However whilst ensuring your boat has a priority mooring at one of our bases does not mean your pride and joy will be invaded by all and sundry. We are extremely careful to monitor interest and follow a strict code where only genuine interest is allowed supervised access.
We also offer a boat cleaning service resulting in your boat always looks its best.
Nothing to lose,
everything to gain
As one of the most respected names in the industry, we have years of unquestionable experience so you can rest assured that you are getting the very best advice, hand in hand with accurate and trusted valuations.
We're committed to making sure we offer the very best service at all times to ensure that from start to finish the sales journey is enjoyable, easy and rewarding.
We keep you updated with developments on a regular basis and when it comes to the sales contract (which are to British Marine Federation standard) we even take care of all that for you, removing any stress instantly, on your behalf.
With The New & Used Boat Co you have nothing to lose and everything to gain.
NO Sale, NO Fee – call us now for a FREE no obligation valuation