from 57ft x 6ft 10″
The Aqualine range of narrowboats is unique offering the kind of quality and character that is normally associated with an expensive bespoke-built craft. It is made possible through a combination of innovative construction, the careful sourcing of fine materials and the employment of traditionally-skilled boat builders.
Aqualine has nearly two decade long heritage of creating boats that are in a class of their own. It is this experience, combined with constant improvements, that makes them a byword for excellence. We don't compromise… so why should you?
Download Specification Download Price List Take a virtual tour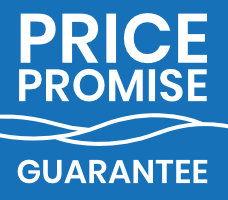 Our
PRICE PROMISE GUARANTEE
is your reassurance that you cannot buy cheaper. Being an
Approved Supplier
means we sell at exactly the same price as the manufacturers so we cannot be beaten on price!
External features
Steelwork
Enhanced hull design built to CBA Code of Practice guidelines, with two full-length rubbing strakes. The hull is blacked (blacking not suitable for salt/brackish water).
Hull blacking upgrade
Have your hull prepared for cruising salt/brackish water. Also gives you, on average, a longer period between blacking.
| | | | |
| --- | --- | --- | --- |
| Steel Plating | 10mm/6mm/5mm/4mm | Steel Plating | Two full length (three at bow/stern) |
| Style | Cruiser, Trad and Semi-Trad options | Handrails | T section, easygrip with scuppers for drainage |
| Decks | All self draining | Bow lockers | Fitted as standard |
| Weed Hatch | Quick release | Anodes | 4 x 2.5kg magnesium anodes |
| Fender eyes | Brass Recessed (chrome available) | Stern doors | Steel, lockable |
| Gas Locker | To hold 2 x 13kg bottles (one provided) | Bow doors | Hardwood, glazed and lockable |
Technical
Engines
E.P Barrus Yanmar engine 38hp 4 Cylinder, Newage PRM 120 gearbox, 1 x 50amp and 1 x 150amp alternators, standard panel, with a 5year warranty.
Choosing a boat 60 feet or over or plan on cruising rivers?
Upgrade: E.P Barrus Yanmar engine: 4 cylinder, 45hp engine with a 50 and a 240 amp alternator. Keel cooled, Indirect Injection. PRM 150 hydraulic gearbox. Standard control panel. Upgraded control panel is available which features tachometer, oil pressure, voltmeter and water temperature gauges. (All engines come installed, tested and running with one starter battery and a water lubricated stern tube).
Tanks
Water tank, approx. 110 gallons, fully baffled, stainless steel. Diesel Tank, approx. 55 gallons with drain off. Pressure tested. Black waste tank, 47 gallons approx. (Only available with a macerator pump out toilet).
Heating system
Diesel fired central heating system with timer which runs the finrads and a heated towel rail in the bathroom, also provides hot water through a twin coil calorifier, with immersion. The calorifier is also connected to the engine cooling circuit meaning that the engine will heat the hot water.
240v power system
Power to brushed stainless steel double sockets is supplied via a 240V system fitted as standard. Tested and installed to RCD standard for connecting to shore power when moored in a marina. When cruising, power is supplied from a Victron 1200 Inverter with 50 amp charger. Various inverter upgrades are available to meet your requirements if required.
12v system
4 x 110 amp semi-traction domestic batteries, which are charged by a dedicated alternator. These are connected to a purpose-built distribution panel. All systems are protected by circuit breakers. The lighting is a combination of wall lights and LED down lighters throughout the boat. There is also under gunwale lighting in the corridor, and step lights at the bow and stern.
Bigger capacity and more robust batteries.
Upgrade to Gel Tubular batteries or Lithium ion with a storage capacity of 600 amh (amp hours).
We have more demonstrators than you can shake a stick at. Seriously, there isn't any where else you can visit in the UK to see such a wide collection of demonstrators available for you to view – not from just one company.
Our demonstrators are available to view at either our Hanbury Wharf or Mercia Marina. PLEASE NOTE: Our demonstrator range changes on a regular basis so please contact the base you are planinng to visit, before you set off, to ensure a particular boat is there for you to view.
With The New & Used Boat Co you don't have to imagine you can see, touch and experience. If you're serious about buying a new boat for choice, value and expert advice give us a try before you buy.
Convenient offices
at locations you'll
want to visit
When buying either a sailaway or a new or used narrowbeam or widebeam boat nothing beats being able to see it or get on board and explore it.
At The New & Used Boat Co our 5 conveniently located offices – Hanbury Wharf at Droitwich, Mercia Marina at Derby, TBS Boats at Maidenhead (new boats only) plus Dunchurch Pools at Northants (brokerage only) and Droitwich Spa Marina at Droitwich (brokerage only) – have been strategically chosen to make it as easy as possible for you to be able to visit us where ever you live in the UK.
Each of our bases carry a good selection of new boat demonstrators plus a wide choice of used boats* and what's more each base is situated within a desirable setting where there is more to enjoy like cafes, bars and shops to turn a rewarding visit to us, into a memorable day out.
*Please check with us that we have the boat you want to see before you set off.
Please note at our Dunchurchs Pool base we currently only stocks used boats.
A trusted aftersales
service for
after you've bought
The New and Used Boat Co. isn't one of those companies that loves the customer while they're buying, then leaves them high and dry once the sales agreement has been signed.
A great deal of thought and planning has been put into the after-sales service. We have our own team dedicated to purely aftersales. We can't promise every little thing is going to be perfect when you take delivery of the boat – nobody can – but we can promise to put it right as fast as possible.