Ovation 5
Boat Type: Narrowbeam
Status:

Under Offer

Year Built: 2020
Length: 60ft
Lying at: Mercia
Fitted out By: Builder
Construction: Steel
Steel Spec: 10.6.5.4
Engine Make: Canaline 38
Engine Horse Power: 38
Depth of Hold: 24''
Cabin Lining: Painted
Flooring: Engineered oak with inlay / Carpet
Trim: Oak
Rear Cover: None
No. Berths: 4
Cratch: NO
Stern: Cruiser
Width: 6.10ft
Hull Builder: .........................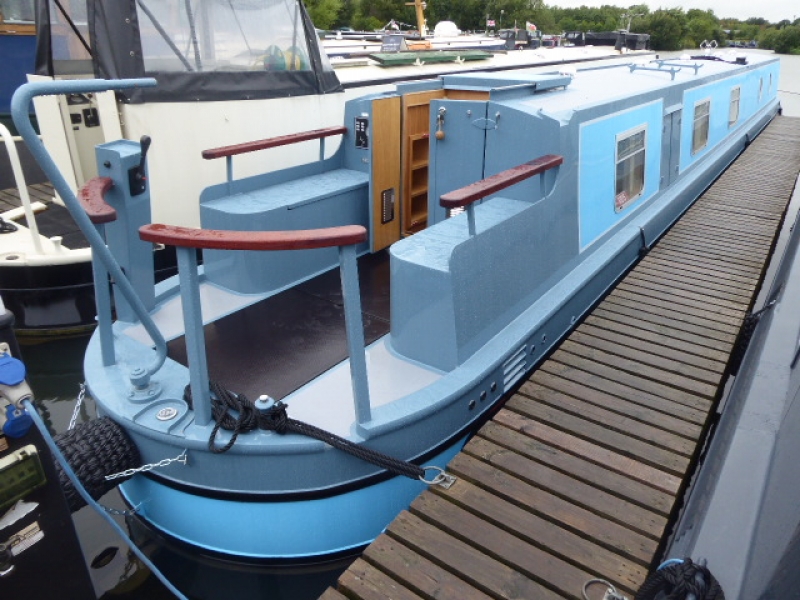 This is Ovation No5, another great value for money boat from the Ovation team.
More details to follow.
| | | | |
| --- | --- | --- | --- |
| | Time with Current Owner: | NEW BOAT | |
| | No. Previous Owners: | Builder | |
| | Last Blacked: | NEW BOAT | |
| | Anodes Replaced: | NEW BOAT | |
| | Boiler Last Serviced: | | |
| | BSC Expiry Date: | 2024-08-10 | |
| | BSC Expiry Date: | 2024-08-10 | |
| | CE Mark/RCD Status: | | |
Engine
| | |
| --- | --- |
| Engine Make: | Canaline 38 |
| Engine Model: | Canaline 38 |
| Engine Hours: | New boat |
| Engine Last Serviced: | New boat |
| Gearbox: | PRM |
| Bowthruster: | Electric |
| 230v Landline: | YES |
| Inverter: | Yes |
| Domestic Batteries: | 4 |
| Battery Charger: | Yes |
| Battery Management: | Yes |
| No. Alternators: | 2 |
| Generator: | No |
| Solar Panels: | NO |
Saloon
| | |
| --- | --- |
| Dinette: | L Shape |
| TV Cupboard: | YES |
| Bookshelves: | NO |
| Solid Fuel Stove: | Yes |
| Seating: | Yes |
| Notes: | |
Kitchen/Gallery
| | |
| --- | --- |
| Floor Units: | YES |
| Wall Units: | NO |
| Cooker Make: | Thetford hob & eye level oven & grill |
| Fridge Make: | Montpellier fridge/ freezer |
| Microwave: | 1 |
| Washing Machine: | Yes |
| Notes: | |
Bathroom
| | |
| --- | --- |
| Bath or Shower: | Shower |
| Toilet Type: | Cassette |
| Vanity Basin: | 1 |
| Heated Towel Rail: | 1 |
| Notes: | |
Bedroom
Bed:

Plumbing & Heatings

| | |
| --- | --- |
| Type of Heating: | Eberspacher D5W |
| No. Radiators: | 3 & Towel Rail |
| Calorifier: | YES |
| Gas: | YES |
| Fresh Water Tank Type: | Stainless Steel |
| Fresh Water Tank Capacity: | TBC |
| Fuel Tank Capacity: | TBC |
| Insulation: | Spray Foam |
| Dressing Table: | 1 |
| Insulation: | Spray Foam |
| Waste Tank Capacity: | TBC |
| Hot Water Via: | Heater Unit and Immersion |