It's great to be able to share our customer feedback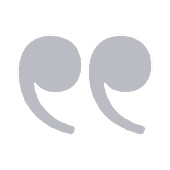 Tim Robertson, Aqualine Customer
The Maiden Voyage of Tranquillus; London to Oxford
On a cold and damp Monday morning, my three shipmates and I boarded my new pride and joy, Tranquillus, for its first journey. Full of water and fuelled to the gunnels, we set off with trepidation as I began to get a feel for this craft which is considerably larger than the river cruiser I had been used to. Gingerly negotiating the marina, we headed into the main stream.  First stop was Caversham Lock – not a soul in sight either on the river or on the banks. However, there was a cheery lock keeper.  Not many of these about at this time of year. The river was blissful as the boat made its way through the untroubled waters of the wintery Thames. Behaving wonderfully, this magnificent craft was a delight to handle.. responding well and capable of being turned on its own axis with a little patience.  We lit the fire and watched as the sun fell below the murky horizon and darkness descended almost instantly.  The whole trip was magnificent despite a couple of teething troubles with the boat but she also gained a lot of admiring looks and comments from walkers while moored at Goring awaiting the reopening of the lock. 
Congratulations to the build team – the quality of the finish on this craft is simply unrivalled. My friends who helped me on this journey were blown away "This is not a boat, it is a luxury London apartment – on the river"!  Who can argue with that!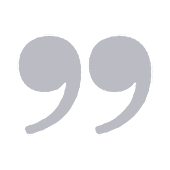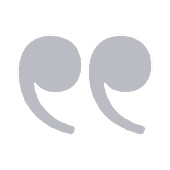 Tim Robertson, Aqualine Customer
I am just back from Malbork to have a good poke around the factory and check on AQ560 – Tranquillus.  It was a beautiful sunny day in Sopot when Adam collected me and my brother in law from the hotel and the began our long drive to see the construction of my boat.  Adam, a really lovely chap, had to go well out of his way to pick us up but was jolly the whole day – he has a dry humour too!On arrival at the factory, the few outside taking a smoke break quickly scurried inside. The guard on the gate opened the barrier and we parked. 
My first impressions were that the building was rather 'tired' and in need of some 'tlc' but we sat in the boardroom and I saw opposite my, the basic GANT chart that indicated the progress of each boat and an expected completion timeframe.  We discussed the origin of the business with Adam who, despite apologising for his English, spoke with ease and clarity.  He certainly would not have understood any of my Polish.
The investment in the building however, will be made at some time in the future I suspect, but the clear focus now is on the superb construction of the vessels themselves. It is hard to put into writing just how impressed I was. I had the distinct feeling that the whole team work as one; that they used their considerable skill, attention to detail, their heart and soul and an undeniable sense of pride into producing the best boat on water… ever.
The steelworkers clearly have a pride in making each union of metal a 'perfect' aesthetic weld as well as a watertight one.  Of course it must not leak, but there seems to be a pride to make each weld look wonderful – even on invisible components (tanks etc).There were numerous pleasant surprises.  The planks of wood (bark et all) stacked up, ready to be turned into flooring and beautiful panelling, furniture and decorative touches.Watching these craftsmen reminded me of the comment from the chap managing the mooring where 'Tranquillus' will reside on The Thames:  "Very lovely boats – superb finish – I look forward to her being here".
And now I could see why at each level of construction. Even the chap cleaning the boat ready for transport the following day was spending a very long time on one small section of the boat to ensure it was perfectly presented… gleaming.Watching the window frames being made was marvellous – such beautiful work with sublime finish to each component.  Fantastic!I would wax lyrically about the various impressive elements here including the wiring, lighting, organisation of electrics and so on but I will conclude by saying this.  If you have the opportunity to take a little time out and hop on a WizzAir flight to see your boat being crafted, then I can only recommend strongly, that you take that chance.Adam was a perfect host in all respects. He answered every question and never once rushed any part of the visit. I left feeling hugely excited and even more impatient to have my pride and joy afloat at the soonest possible juncture!
Thank you to the WHOLE TEAM at Malbork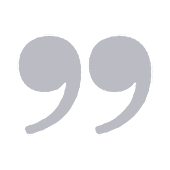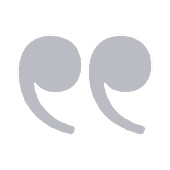 Tony and Gill, Potential Brokerage Customers
I just wanted to say thank you for all your time and advice when we came to look at narrow boats last Thursday. (Platypus, Anwen ll and Larkin Aboat) Both yourself and John that showed us around the boats couldn't have been more helpful.
We looked at a lot of boats during the week and we think we have a much clearer idea of what we want. We have also decided that it would be sensible to sit tight and sell the property we have on the market before trying to buy a boat on finance or by using pension funds.
I also wanted to say that we formed some definite opinions on the brokerages that we visited and yours is firmly on the list of favoured places to buy a boat from. Once we have cleared funds available to us we will get back in touch with a clear idea of what we are looking for and hopefully you might have something to suit us.
Thanks again for you time.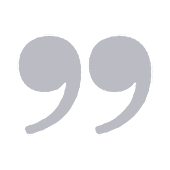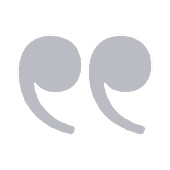 Damian & Catriona Spandley, Signature Range Customers
I'm giddy with excitement as we sign off on our beautiful New & Used boat build design from their new Signature range, which gives you the opportunity to pick and choose your favourite bits from their current range of standard boats. They helped us integrate our own ideas into the plan too: this autumn, we'll have a boat that's very personal to us. Before N&U, we trawled several builders looking for a more collaborative approach and were regularly disappointed. It's been an exhilarating process watching our boat plans take shape and working with the design team (who I can't praise enough for their patience, knowledge and professionalism). Next stop – THE WATER!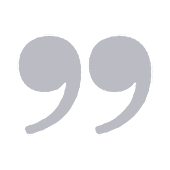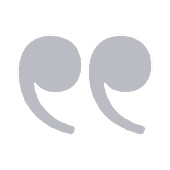 Chris Birch, Aqualine Customer
We used N&U at Hanbury to order a new Aqualine Canterbury. Nothing but praise for the whole process, from day one to delivery and after the sales service. Would recommend them most highly.